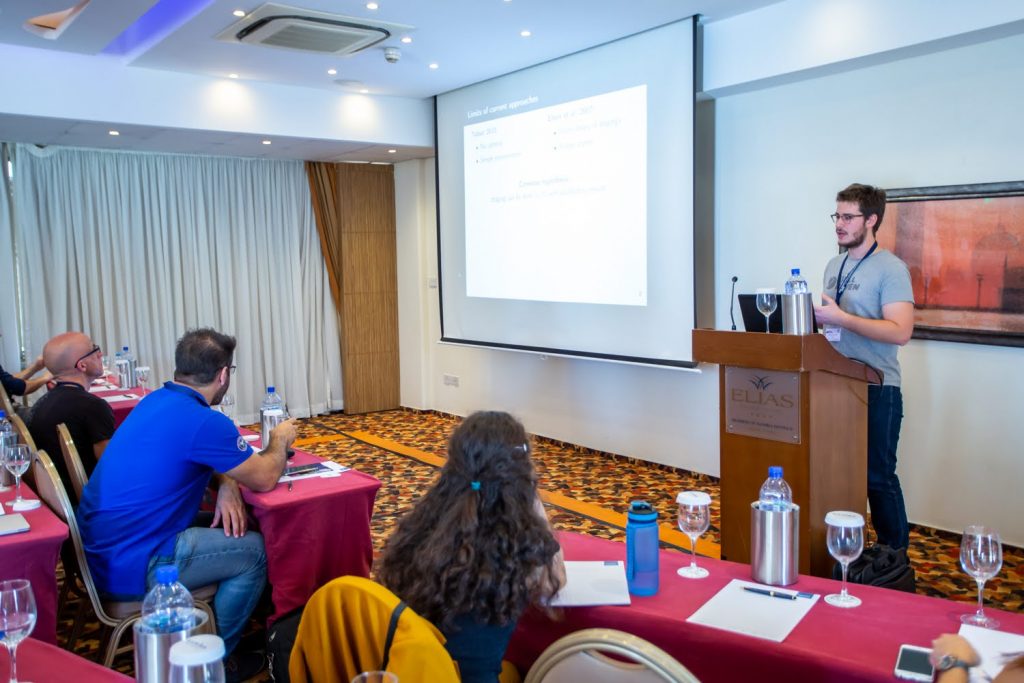 The team's paper, "Automated Staging for Virtual cinematography" by Amaury Louarn, Marc Christie and Fabrice Lamarche, was presented by Amaury Louarn on November 8th at Motion, Interaction and Games 2018 in Limassol, Cyprus.
Abstract: While the topic of virtual cinematography has essentially focused on the problem of computing the best viewpoint in a virtual environment given a number of objects placed beforehand, the question of how to place the objects in the environment with relation to the camera (referred to as staging in the film industry) has received little attention. This paper first proposes a staging language for both characters and cameras that extends existing cinematography languages with multiple cameras and character staging. Second, the paper proposes techniques to operationalize and solve staging specifications given a 3D virtual environment. The novelty holds in the idea of exploring how to position the characters and the cameras simultaneously while maintaining a number of spatial relationships specific to cinematography. We demonstrate the relevance of our approach through a number of simple and complex examples.
Full paper is available on HAL: https://hal.inria.fr/view/index/?identifiant=hal-01883808&2=v1
The accompanying video and the slides from the conference can be found below.
[gview file="https://cinematography.inria.fr/files/2018/11/pres_opt.pdf"]